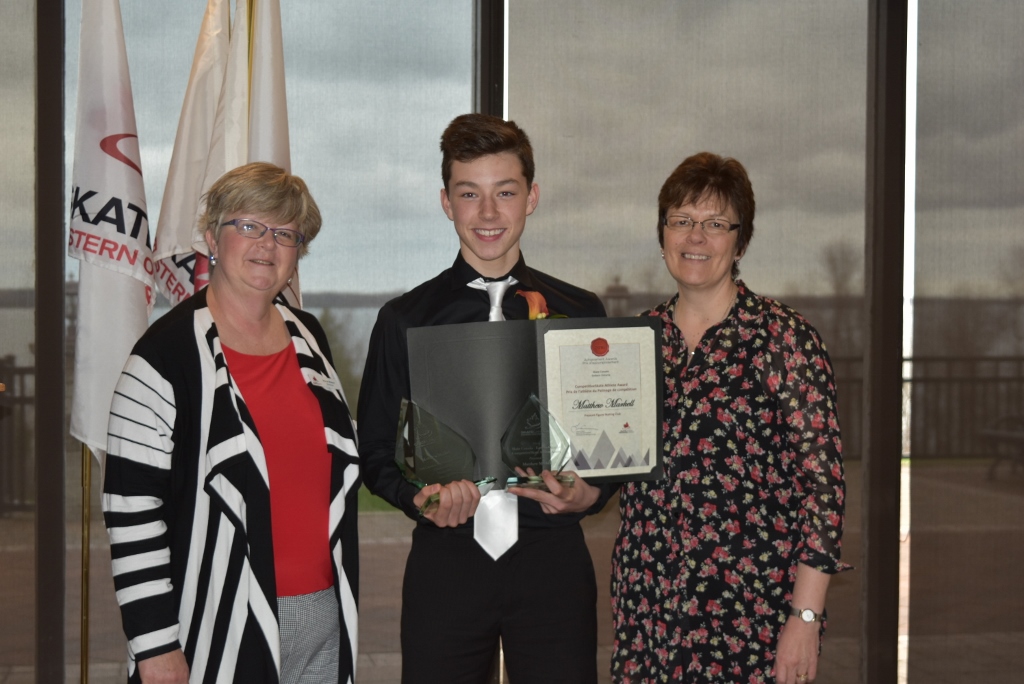 Congratulations to Matthew  Markell on receiving the Skate Canada Eastern Ontario CompetitiveSkate Athlete Award in Kingston yesterday. 
Matthew is Canada's current novice silver medalist.
You knew there was something special about Matthew when he first started skating. You could see his love for figure skating; he just couldn't wait to get out on the ice. Today his love for figure skating has grown even more. The dedication he has to becoming a better skater is evident everyday he shows up to the rink to practice.
Matthew has been an inspiration to many of our skaters through the years. He continues volunteering as a program assistant during our CanSkate session, and when he is available from his busy schedule, he is always there to help out the club by volunteering at events and competitions that we host, and always with a smile on his face. It is wonderful for all of our skaters to see a male competitive figure skater and he has so many admirers not only at our club, but throughout our small community.
On behalf of the Prescott Figure Skating Club, congratulations Matthew, I can't think of a more deserving recipient for the CompetitiveSkate Athlete Award.