Private and semi-private lessons are available from the professional coaching staff for all levels. Please contact the coach of your choice to make arrangements. All coaching fees are paid directly to the coach. You should expect to be charged for missed lessons if advanced notice is not given to your coach. Lesson fees are between $8-12 /15 mins.
Charges for competition & test day, music & other fees should be discussed between coach & parent. PFSC is not responsible for coaches fees.
You should be prepared to pay for missed lessons that are not cancelled in advance with your coach. Please speak to your coach if you have any questions or concerns.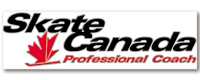 PFSC Professional Coaches
Becky Hubbard   hubbard_becky@hotmail.com    cell: 613-802-5684
Mandy Roach-Swerdfeger   mandyproskater@hotmail.com                             cell: 613-360-9321
Hannah Arthurs – Canskate Coach